Update to Library Services
Latest Update (1/25/2021): Effective January 25, we are changing our curbside service hours of operation to the following:
Monday, Wednesday, and Friday: 10-3 pm
Tuesday and Thursday: 2-7 pm
Closed Saturday and Sunday
Other than the slight change in our hours, our services continue to be the same:
– Our building, including the lobby area, will be closed to patrons. You will no longer be able to come in and use a computer, make copies, fax, or pick up library materials from inside the building.
– To fax and copy, please park in one of our designated curbside spots and follow the directions on the sign. We will come out and get your papers from you and then bring them inside to fax or copy. Please stay in your car and wear a mask.
– To print, please forward your documents to mobileprint@fergusonlibrary.net. You can then pick them up using our curbside service.
– For computer use, you can bring your own device and connect to our wifi network in the parking lot. We also have a limited number of laptops that can be checked out with a valid Ferguson Library card and a photo ID. You must stay in your car, in our parking lot, while you use a laptop.
– To pick up library materials, you can request books and movies online through our catalog, or call the library to request them over the phone. When you receive notification that your items are ready, you can pick them up using our curbside service, and we will safely deliver them to the trunk of your car.
Hang in there, everyone! We will get through this together.
---
The Ferguson Municipal Public Library is aware of the global COVID-19 pandemic and are taking added precautions in our facility to help keep our patrons, staff, and community healthy.
Temporary changes you may see include:
Changes to library services, such as

reduced hours of operation
limits on computer use
number of patrons in the building
limits on how long a patron can stay in the building
prohibiting use of our conference room and auditorium
closing the building entirely

Staff and patrons wearing face masks
Increased cleaning measures
Less seating
Notifications throughout the library on proper hygiene such as hand-washing and sneezing/coughing
Frequent wiping down of library surfaces such as the computers, tables, and copy machine
As the COVID-19 pandemic changes rapidly, our services are changing rapidly. Please continue to check this page for the latest information about our services and what we can offer during this time. You can also follow us on Facebook and Twitter, or sign up for our weekly Wowbrary newsletter.
---
Trusted Resources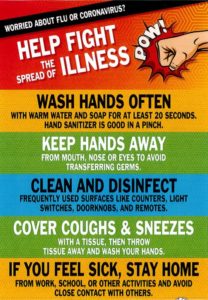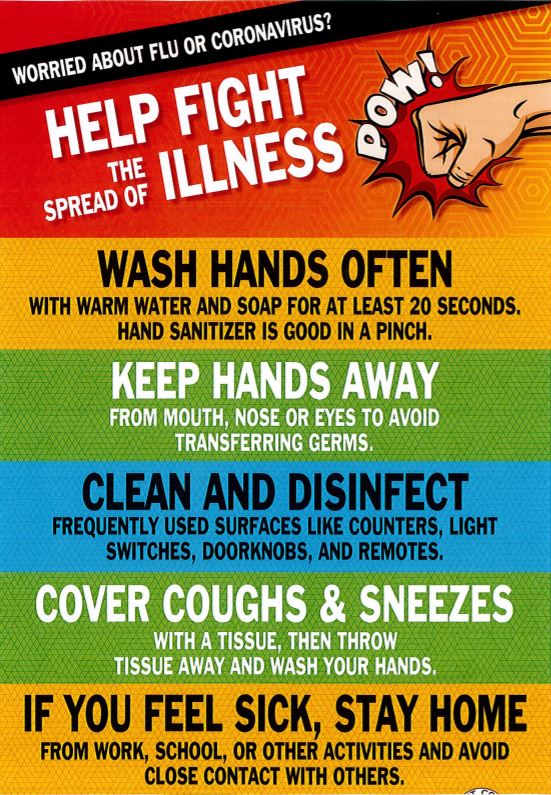 As you seek information about the coronavirus, make sure your information is from a trusted source. Many sources can exaggerate, or even fabricate, news in an effort to create panic.
We recommend these online resources for accurate information on COVID-19:
---
For Kids
Your child or teenager might have lots of questions about the virus and the pandemic. Maybe the change in routines has them, or even yourself, thrown off.  Here are some resources on how to talk about the pandemic, emotions related to the pandemic, and information on how to keep your child healthy during this time: