For the latest updates to library services during the COVID-19 pandemic, visit our

COVID-19 Updates

page.
---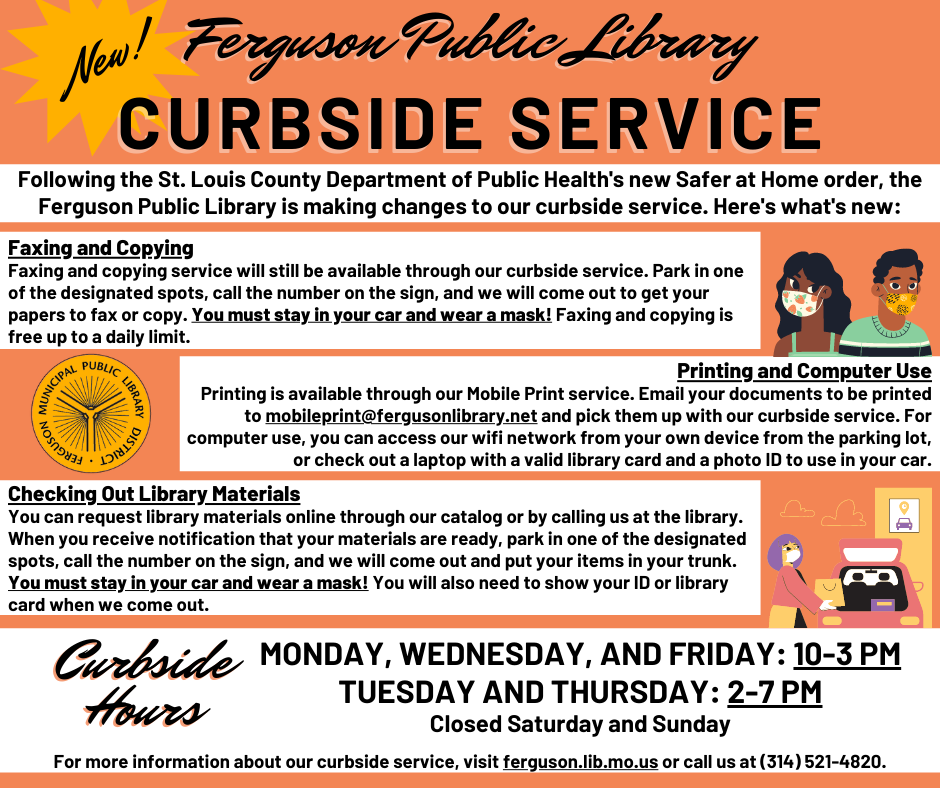 With COVID-19 still affecting our region, the Ferguson Public Library building is currently closed to the public. Until further notice, we will be offering curbside services. To copy, fax, or to pick up your library materials, park in one of our designated curbside parking spots and follow the directions on the sign. Wifi will be available in our parking lot for you to use with your own devices. We also have a limited number of laptops that can be checked out with a valid Ferguson Library card and a photo ID. You must stay in your car, in our parking lot, while using one of our laptops. If you need to just print something off, email your documents to mobileprint@fergusonlibrary.net and we will have them ready for you to pick up! When coming for curbside service, please stay in your car, and wear a mask.
Curbside hours will be 10-3 pm on Mondays, Wednesdays, and Fridays, and 2-7 pm on Tuesdays and Thursdays. The library will be closed on Saturdays and Sundays.
---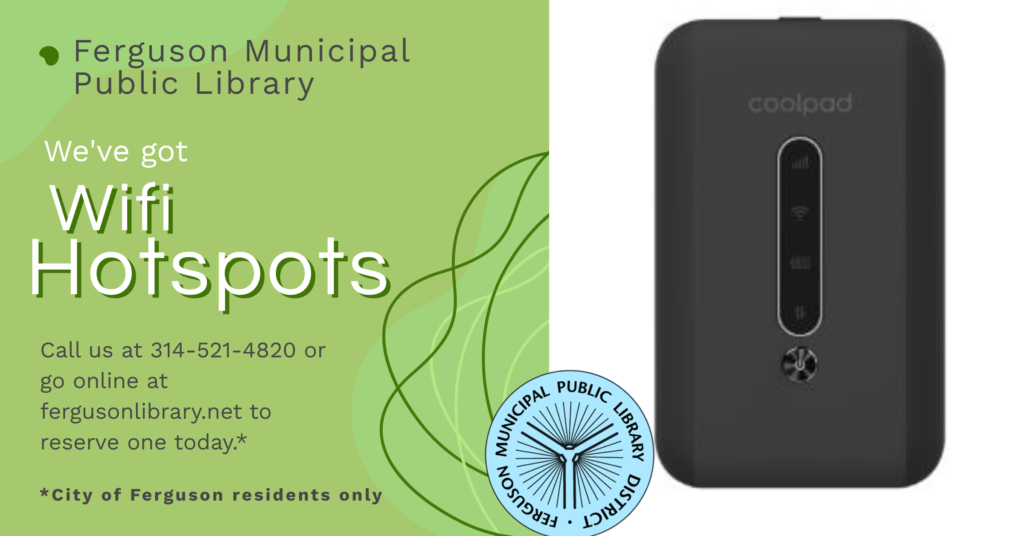 Need internet access at home? We now offer wifi hotspots for check out! You must have a Ferguson Library card in good standing and be a resident of Ferguson to check one out. Don't have a library card? Bring your picture ID and a first class piece of mail with your name and current address on it to the library, and we will get you registered for a card. Our hotspots are popular, so call us at (314) 521-4820 to get on the list! You can also click on the image above and reserve one online.