When:
March 2, 2019 @ 2:00 pm – 3:00 pm
2019-03-02T14:00:00-06:00
2019-03-02T15:00:00-06:00
Where:
Ferguson Municipal Public Library
35 N. Florissant Rd.
Ferguson
MO 63135

Ferguson Municipal Public Library presents: DIY Lab: Origami and Paper Engineering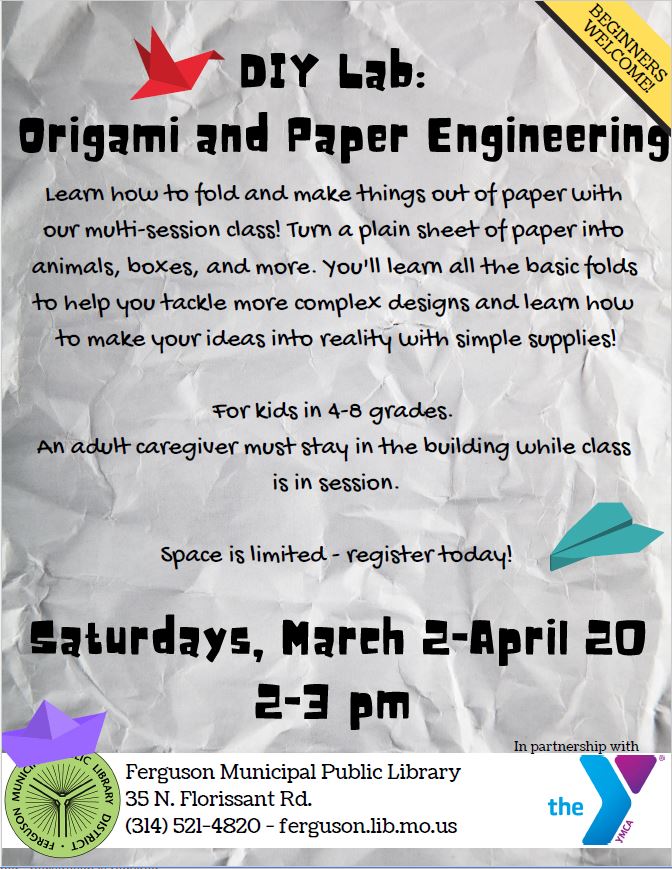 Learn how to fold and make things out of paper with our multi-session class! Turn a plain sheet of paper into animals, boxes, and more. You'll learn all the basic folds to help you tackle more complex designs and learn how to make your ideas into reality with simple supplies!
For kids in 4-8 grades. An adult caregiver must stay in the building while class is in session. Beginners welcome!
Space is limited – so register today!